Amy Bruni is known for her television show Kindred Spirits. She is the host and executive producer of the show together with fellow paranormal investigator Adam Berry. Kindred Spirits delves into the past to reveal the identity of the dead. They aim to resolve if there is any threat to the living. The show airs on the Travel Channel.
Wikipedia Bio
The educational background of Amy Bruni is not known. As a young adult, paranormal investigation was not her first career option. Her first job was at a health insurance company, where she stayed for several years before finally reverting to her passion which is paranormal investigation.
View this post on Instagram
In the beginning, Amy conducted her investigations without a team. Her investigations took her to various haunted locations across the United States. Later on, Amy joined a paranormal group in Sacramento, her hometown. Eventually, she joined forces with Jason Haws and Grant Wilson, the creators of The Atlantic Paranormal Society. In 2008, she became a regular cast of the television series Ghost Hunters. The show lasted for six seasons from 2008 to 2014.
In addition, Amy also produced a radio show called Beyond Reality Radio, together with Grant Wilson and Jason Haws. In 2016, Amy teamed up with Adam Berry to create her own paranormal investigatory television show, the Kindred Spirits. She is also the executive producer of the said show. Aside from starring in her show, Amy also guested on other shows such as Paranormal Lockdown in 2016 and Expedition Unknown in 2018.
Amy also owns a paranormal travel agency called Travel Escapes. Her company arranges tours on haunted locations where they conduct investigations and lectures for her clients. In addition, she also has her paranormal-themed blog called My Spirited Life.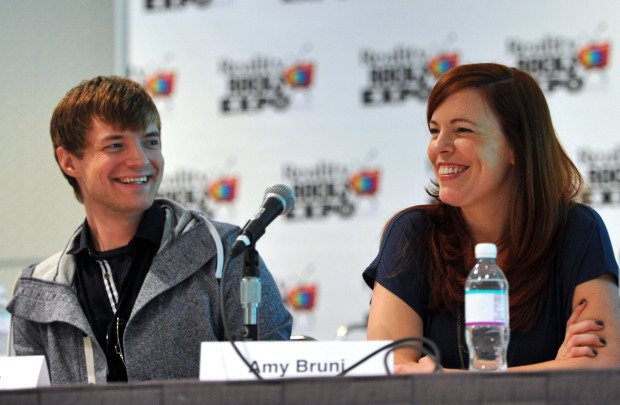 Age and Early Life
The birthdate of Amy Bruni is July 10, 1976, which means that she is 45 years old this year 2021. Her birthplace is Sacramento in California, but she grew up in Alameda, California. Amy revealed that she grew up in a house that was haunted by paranormal entities. Her father was considered a novice paranormal investigator. These factors developed her curiosity for the metaphysical world. She had her first supernatural encounter at the age of six. The young Amy saw the ghost of their landlord's son, who died at the height of World War II.
As a young child, Amy and her father often went out on adventures to search for paranormal activities. Amy also did a lot of research about the paranormal world as a child and well into her teens. The world of ghosts piqued her curiosity even as she became a young adult.
Husband: Jimmy and Kids.
Ghost hunter Amy has been very secretive about her love life and husband's info. But for a long time, she has been hinting to her fans on Facebook that she is, in fact, married to and referred to him as Mr. X. But finally, back in 2018, Amy revealed that the real name of her husband, who she had been referring to as Mr. X is Jimmy.
In her Twitter post, she wrote,
Yes, Mr. X's real name is Jimmy. I called him that for years but people still thought I was hiding some sort of scandal because I don't post a ton of photos of him. Hence, Mr. X was born. No one forgets that. 
Yes, Mr. X's real name is Jimmy. I called him that for years but people still thought I was hiding some sort of scandal because I don't post a ton of photos of him. Hence, Mr. X was born. No one forgets that. 😉 https://t.co/d8cQ5LWdQ7

— Amy Bruni (@amybruni) July 7, 2018
Although she revealed the name of her baby daddy, it took her another 3 years to actually post the real picture. In 2021, she made a Facebook post with the caption, "Hey look, Mr. X."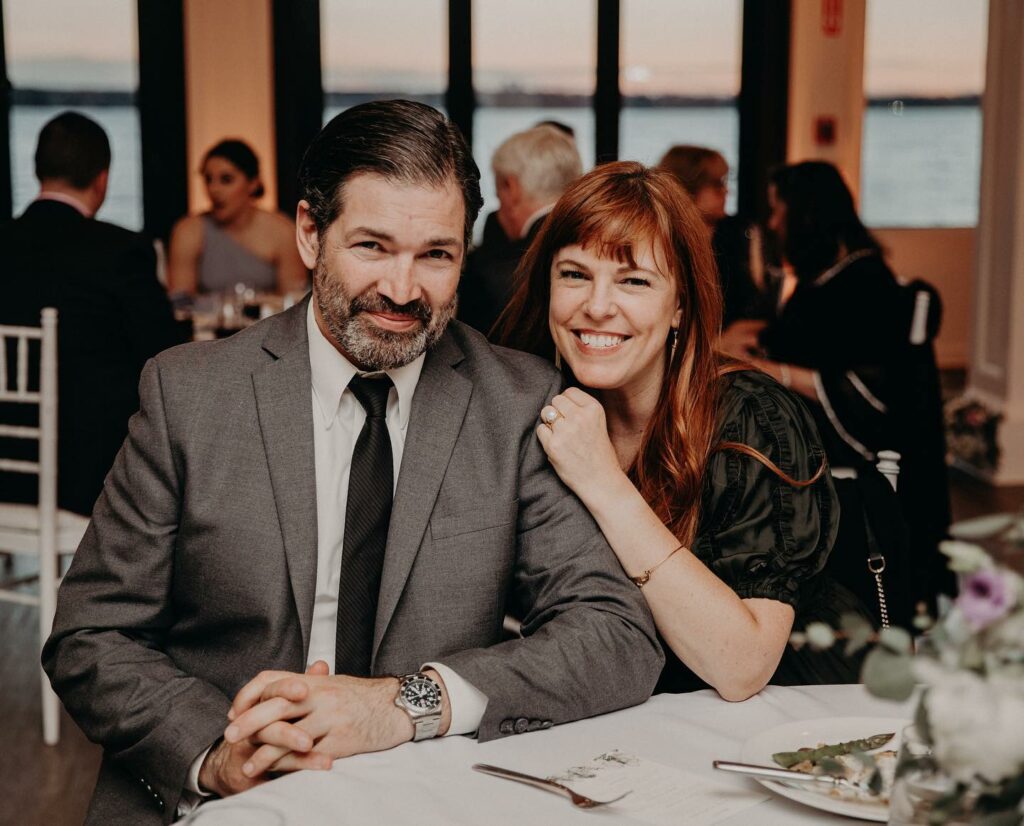 https://www.facebook.com/photo/?fbid=320707802755530&set=p.320707802755530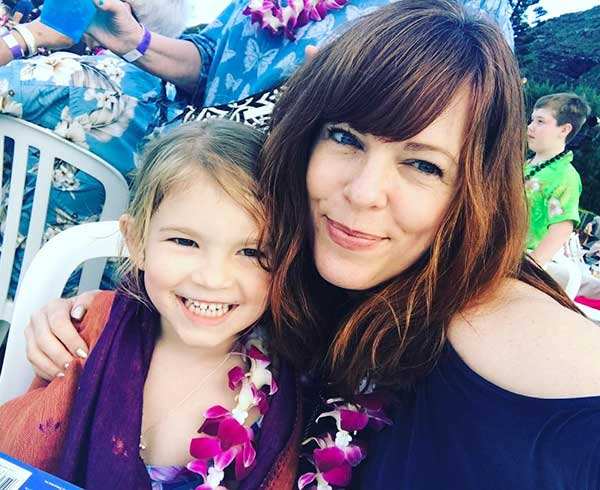 Net Worth and Income Sources
The net worth of Amy Bruni is currently $800,000 as of 2021. Her television show, Kindred Spirits is her primary source of income. She has also done other television shows that have contributed to her net worth, such as Paranormal Lockdown and Ghost Hunters. In addition, Amy also earns from her paranormal tour agency called Strange Escapes.
Body Measurements
The height of Amy Bruni is 5 feet and 6 inches, and her weight is 60 kilograms. She maintains a fit physique despite her busy career by exercising as often as her schedule allows. The reality TV star also makes it a point to eat only healthy food.