Chelsea Laden is a famous TV personality starring in the Travel Channel's series Destination Fear. Before turning out to be a swell tv star, Chelsea was a professional athlete who played as an ice hockey goaltender in NWHL.
Currently, Chelsea is featuring in the paranormal series Destination fear alongside her brother and her best friend. Furthermore, Chelsea has adapted quickly to the mystical sites and investigated more scenery despite not experiencing abnormal activities.
Regardless, apart from Chelsea's professional work, people are stoked in knowing who this American has called the wedding bells for.
Early Life
Chelsea Laden is a Lakeville native of America born in the state of Minnesota. Similarly, Chelsea was born in a massive family of seven with four other siblings, with herself being the second eldest child. Furthermore, Chelsea is the daughter of Polly Laden, her mother, and Rob Laden, her father.
Likewise, Chelsea grew up with two brothers and an equal number of sisters. The brothers' names are Dakota and Tavian, whereas the sisters include Isabella and Makenna.
View this post on Instagram
Age
As of 2021, Chelsea laden will be turning 29 after celebrating her birthday in mid-September.
Chelsea's official date of birth falls on September 12th, 1992.
Education
Chelsea did most of her early studies in her hometown, enrolling at Lakeville South High School. Other than curricular activities, Chelsea never hesitated to partake in sports.
Since Chelsea has a gift with athletic abilities, she took a full-ride sports scholarship while attending Quinnipiac University. Furthermore, Chelsea's time at college saw her playing in the National Collegiate Athletic Association. At the same time, Chelsea won the prestigious Mandi Schwartz student-athlete award after becoming a senior in the college.
Following after graduating with a bachelor's degree in pre-medical program, Chelsea went to Illinois. There, Chelsea opted for an optometry degree at the Illinois College of Optometry in 2018. Along with entertaining fans on tv, Chelsea is also a full-time optometry student.
Chelsea Laden Wiki: career
Ice Hockey Career
After her MVP performances during her college, Chelsea got offers from many scouts from the NCAA division.
In 2011, Chelsea played for Quinnipiac Bobcats of ECAC Hockey at women's NCAA League of ice hockey.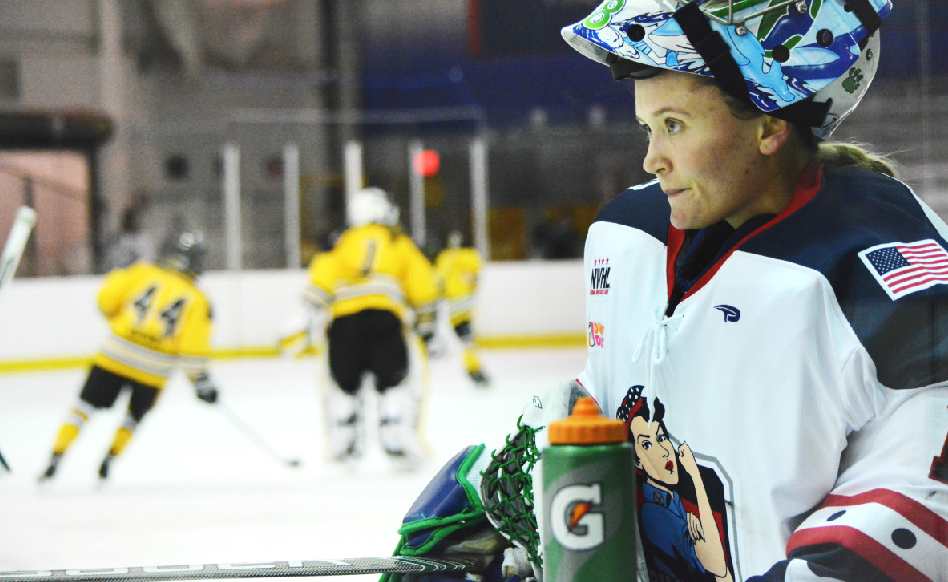 With a strong start in her playing career as a goaltender, Chelsea got the name of ECAC Hockey Rookie of the Week on November 29th, 2011. Similarly, after catching a victory against Syracuse at the start of 2012, Chelsea got her first collegiate shutout, and the title of 2013 ECAC Hockey Goaltender of October followed. Furthermore, Chelsea also won the ECAC Hockey All-Academic Team selection three times.
Following her college graduation, Chelsea headed towards NWHL for her professional debut with the Connecticut Whale. Her debut in late October in 2015 was memorably securing a four third-period penalty kills win over the Buffalo Beauts. It was memorable for her and the team as it was the first away victory in Whale franchise history.
Sadly, Chelsea missed other games for months due to a finger injury. However, later Chelsea got exchanged to the New York Riveters for Shenae Lundberg, marking this the very first exchange in women's ice hockey history.
Television Career
After early retirement from her ice hockey career, Chelsea traveled on a journey with her brother Dakota to the paranormal universe. The show Destination Fear debut was in 2019, with Chelsea as a co-leader of the crew of three.
Chelsea happily accepted the risk of exploring abandoned locations in different parts of the U.S. Chelsea is also one of the paranormal investigators of the team and has slept alone in the haunted place for several episodes.
The Destination Fear show is still running with the same casts, with Chelsea still being fan favorites.
Body Measurement
Chelsea Laden is a former athlete who stands tall at 5 feet and 8 inches (173 cm). Similarly, the 29-year-old athlete maintains her weight at around 75kg.
Net Worth
Over the years, Chelsea's career has seen her working as a TV personality and a former athlete. With such high reputations, it is no doubt that Chelsea has been collecting staggering wealth. As of 2021, sources estimate Chelsea's net worth to be in the range of $400k to $600k.
Furthermore, Chelsea's fortune will continue rising as the show doesn't seem to end anywhere soon as well as her not retiring from the TV industry.
Is Chelsea Laden Married to Her Husband? Or Is She Single?
It is no secret that Chelsea Laden from Destination Fear is still unmarried to this date. Chelsea is yet to be a wife to her chosen, and there are guesses that it could be Jake Rancic. She currently lives with Jake Rancic, who is her boyfriend. However, Rancic and Chelsea live a silent life avoiding any spotlight for reasonable opinions.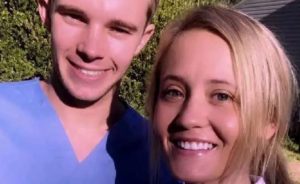 Sources claim that Chelsea and Jake are in a relationship since she joined the Illinois College of Optometry. Jake and Chelsea, both being fellow students at the college, was perfect for them to know each other quickly.
Even though the Rancic couple has no rings on their finger, they share a child. Chelsea posted about the good news on Facebook in November 2015. The post says that the delivery was successful, with Chelsea's baby arriving at sharp 8:50 p.m. However, any details of Chelsea's only child are still unavailable. But we can tell that Chelsea's little one is six years old as of 2021.
Seeing that Chelsea carries a baby with Jake, the two are not far from announcing their marriage.