Who is Chip Coffey?
Chip Coffey is an internationally accredited American psychic famous for making several TV appearances. After mentoring paranormal and psychic young ones, Chip is currently helping the ghost victims on Kindred Spirits. But many fans may even recognize Chip from the TV programs such as Paranormal State and Psychic Kids.
Over the years, Chip's claim of seeing the future and speaking to the dead has been subject to criticism numerous times. Regardless, the American psychic persists in continuing his journey with the paranormal world.
Although Chip Coffey has his haters, he also has numerous followers who seem enthralled with his abilities. However, Chip has done a great job maintaining his status from the public as low as possible.
Early Life and Age
Chip Coffey has reached 67 in 2021 as he celebrates his birthday on the 21st of August. Also, Chip's birth year was in 1954.
View this post on Instagram
Psychic abilities are something that Chip discovered when he was still a young child. Coffey recalled that he often foretold his parents that a phone call would come from a specific person, and that would be true. From an early age, Chip discovered that he had the skills to tell the present, past, and future, something he regards as a talent gifted by God.
Once Chip reached his adult phase, he experienced a full-body apparition of lost spirits. After completing his educations at Elmira College with a double major in theatre and psychology, Chip brought his supernatural talent to the tv.
Since 2019, Chip joined the main cast of Kindred Spirits while the show was running on its fourth season. Additionally, Chip did Haunted Salem in 2019 as well.
Body Measurement
Chip Coffey has a bodyweight of nearly 160 pounds (72 kgs). Furthermore, Chip stands tall at the height of 5 feet 7 inches (170 cm).
Chip Coffey Net Worth and Income Sources
After years of success in his TV shows and other appearances, Chip Coffey has a reasonably high pay due to his profile in the industry. According to sources, Chip Coffey has accumulated a net worth of $1 million as of 2021.
As per reports, Chip's private sessions as a full-time psychic cost about $650 or more, depending on the client. Similarly, paranormal shows always generate interest among people of any age, and Chip has done well to captivate the viewers through tv shows.
Furthermore, Chip's book has also sold out in the international market as it was a huge success. Hence, Chip garnished much wealth from his book sales as well.
Chip Coffey TV Shows
Chip had his first TV appearance on the American TV series Airline where he involved himself as a host of a one-hour-long documentary film of a pilot.
Coming your way soon!!! We're filming like crazy! ❤️❤️❤️👻 https://t.co/dwWSEVutXm

— Amy Bruni (@amybruni) July 5, 2021
Later, Chip became the host of Psychic Kids: Children of the Paranormal on-air since 2008 and is available on the A&E channel and Biography. The show is recognized internationally, including Canada, Mexico, Australia, Norway, and other South American nations.
Similarly, Chip went on-screen time on another popular A&E TV series Paranormal State for 31 episodes. Furthermore, his other TV appearances include Larry King Live, Haunted Collector, Real Fear: The Truth Behind More Movies, and some American talk shows.
Book
Outside TV, Chip is an author of the book Growing Up Psychic ($11.99), published through Random House in 2012. The book depicts Chip's early days blessed with psychic powers. Furthermore, Chip also gives away valuable advice to paranormal enthusiasts.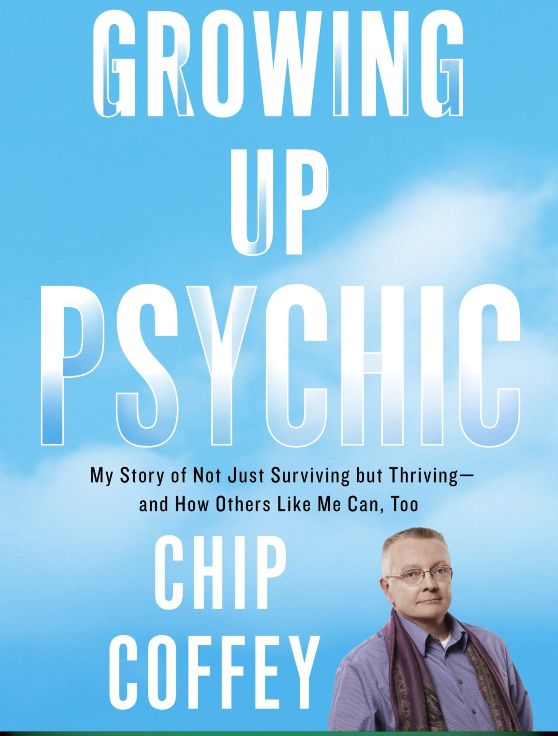 Sexuality
After building a prominent figure in the industry, fans are curious about Chip Coffey's love life and affairs. While many tend to think that the psychic at 67 years of age might have a well-settled family, the truth about Chip's love life is further from this.
Many may not know, but Chip Coffey is not a straight individual. In an interview, Chip revealed that he is a homosexual man and a proud one. The paranormal expert also revealed that he has been bullied, harassed, and abused for his sexuality.
Nonetheless, though Chip is a proud gay who withstood all the hate, he could never find a man for himself. About Chip's past or present relations, no information is available to the public yet. Furthermore, Chip Coffey has been highly secretive about such questions and never revealed his lover on social media.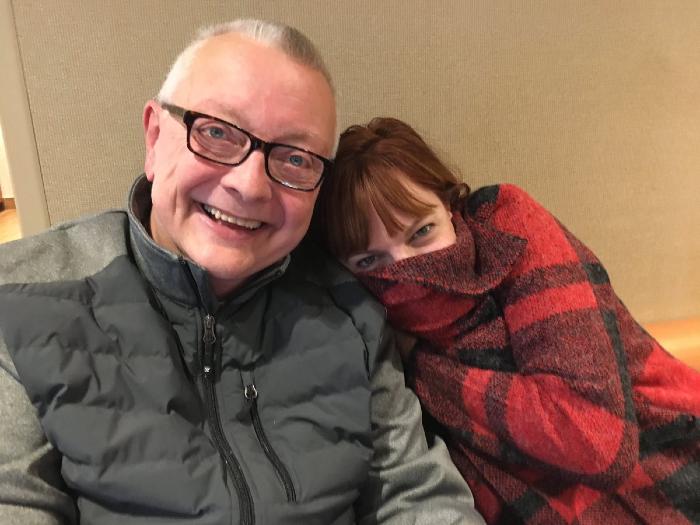 Though Chip often mentions his goddaughter Ella, an adopted child of Chip's gay friends Raymond and Robbi.