With the release of the 10th and final episode, Kindred Spirits looks to wrap up season five on the highest note possible. The show aired its last episode on March 6, 2021, and fans hope to see a new season come it's way. Kindred Spirit began with a joint idea of two paranormal experts that soon blossomed in the TV. Furthermore, let's learn about the other cast of Kindred Spirits as well.
There are so many supernatural energies around us that are beyond words, and Kindred Spirits presents them to the audience. This show made its presence in 2016 and has since given a tough competition to similar programs like Ghost Hunters and Ghost Hunters Academy.
Kindred Spirits is unique in the way that its two experts, Amy and Adam, travel across the U.S. as they get calls from people living in haunted houses. The intriguing stories and compelling cases are what make Kindred Spirit a must-watch.
Production
Kindred Spirits is an American paranormal TV show produced as a documentary reality series. This series had its first premiere on October 21, 2016. Initially, Kindred Spirits made its debut on Destination America, followed by TLC. But after the end of 2018, Kindred Spirits began airing on Travel Channel, where it started with its third season in 2019. Kindred Spirits has a running tv time of 45 minutes. Similarly, Paper Route Productions, Inc is the production company of Kindred Spirits.
The program begins with Amy, Adam, and a new cast Chip Coffey as lead casts. Amy and Adam have worked previously in Ghost Hunters as well until the show ran on Syfy.
Cast
Amy Bruni
Amy Bruni is at the forefront of Kindred Spirits who used to be a staple on Ghost Hunters. The main cast of Kindred Spirits, and a former historical researcher, Amy has years of experience understanding the haunted location before working on it.
Having previously worked for seven seasons in paranormal shows, Amy found her work partner, and the two gave life to Kindred Spirits. Two years before launching the program, Amy had stopped her career as she was becoming a mother. Amy's daughter and her family's love brought values to her investigation routine and has since focused on protecting others' families from spirits.
Besides the show, Amy is also the owner of a paranormal travel company known as Strange Escapes. During leisure time, Amy also writes blogs on her website called My Spirited Life. So far, Amy has made 51 appearances in this reality show.
Adam Berry
Adam Berry's passion for supernatural occurrences began after suffering a haunting experience during childhood. Similar to Amy, Adam was also a part of Ghost Hunter for several seasons. Also, this was where Amy and Adam met. Upon meeting one another, Adam and Amy launched Kindred Spirit after leaving their previous show.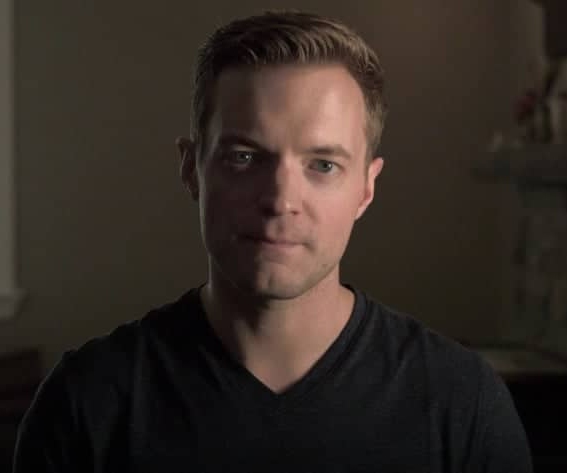 When the SyFy network launched a reality competition show named Ghost Hunters Academy, Adam Berry won the match and earned a place in the Ghost Hunters team. Apart from starring and directing Kindred Spirit, Adam is also the executive director of Peregrine Theatre Ensemble theater company situated in Massachusetts. Adam Berry holds credentials in theatrical arts.
Adam has made 41 episodes on Kindred Spirits. Adam and Amy have been the main cast of Kindred Spirits since the beginning of the show.
Chip Coffey
The fourth season of Kindred Spirits saw psychic Chip Coffey join the cast. Chip holds supernatural power, which he believes to have since childhood. Telling the future with specific details of the events is just a tiny portion of Chip's abilities. Fans also love Chip's shrewd judgments and deeper analysis of cases at hand. Even at 67, Chip is not slowing down and helping Kindred Spirits reach new heights.
So far, Chip has had 30 appearances on the show.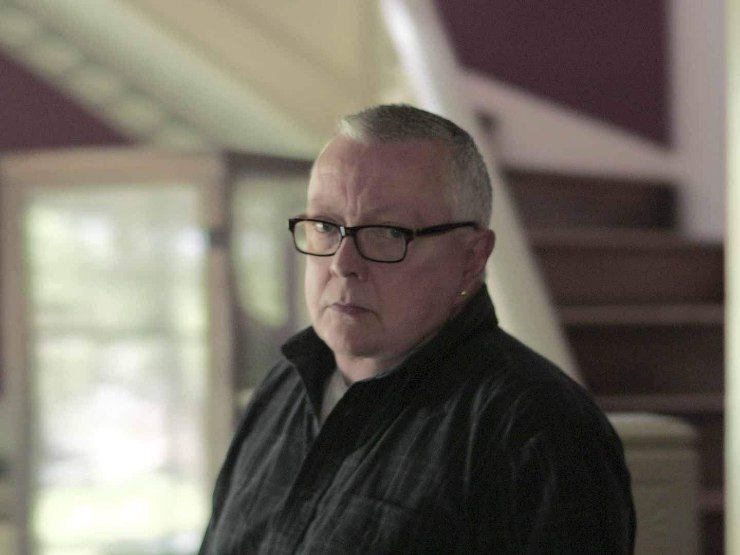 Executive Producers
Adam and Amy are joint producers of the show, but there are two more executive producers. They have experienced show producers Alan LaGarde and Sumit David.
Is Kindred Spirits Real?
As intriguing as shows related to ghosts may be, it is easy to doubt its occurrences in real life. It is no doubt that Kindred Spirits has suffered criticisms regarding its contents. Whether people believe it or not but Amy and Adam claim that Kindred Spirits is based on real-life events.
Many unspoken places in the United States remain out of sight due to their haunted environment. Despite being abandoned places, there are still families residing there or in nearby areas. These families live in fear every day, and some have been living a haunted life for years.
Adam and Amy launched Kindred Spirits in the hopes of troubleshooting the lives of these people so that they no longer live in fear. These paranormal experts are firm believers of supernatural stuff as both have been experiencing it since childhood.
Seasons
Kindred Spirits has a rating of 8.5 in IMDb. With the success that Kindred Spirits is experiencing, it has completed its fifth season and is now going for sixth.
The first episode of the first season appeared on TV on October 21, 2016. Cabin in the Woods was the first episode name that generated many views while the season ended with Buried Alive. Similarly, the second season saw a boost in the rating, with its best episode being The Executioner.
While the third season of Kindred Spirits sunk in the ratings, it did manage to give an entertaining episode named Ghost Train.
While the fourth season of Kindred Spirits saw Chip Coffey make his entrance, the season was half good and half wrong. Its fourth season ended on March 20, 2020, and many felt Kindred Spirit not living up to their potential.
On November 20, 2020, the show announced that the fifth season would premiere on January 2, 2021, after the Covid pandemic. While the cast member tried their best, it was still as average as the show's fourth season. However, fans of Kindred Spirits loved the final episode of Hidden Passage.