The reason people watch Ghost Adventures on TV is because of its heart-stopping content. But the reason why the show has been at its top game is because of cinematic directions and sound effects by casts like Jay Wasley.
Jay Wasley started getting attention ever since he joined Ghost Adventures during its fourth season. Although Wasley began as the show's sound mixer for the paranormal investigation team, Jay now makes frequent appearances in front of the camera. During the program's fifth season, Jay had to do voice recognition for the team on live camera.
Along with that, Jay is Ghost Adventure's cinematographer, who also looks over audio and visuals.
Age
Jay Wasley, real name Jason David Wasley, is a New Yorker born on November 19, 1981. As of 2021, Jay, Ghost Adventure's sound expert, has turned 39 years old.
Wife
Jay Wasley was once a married man to his girlfriend, who was also from the same industry. For a brief amount of time, Jay Wasley was the husband of Ashely Richardson Wasley. Not only did Ashley and Jay had the same line of work, but the former husband and wife worked together on the set as well.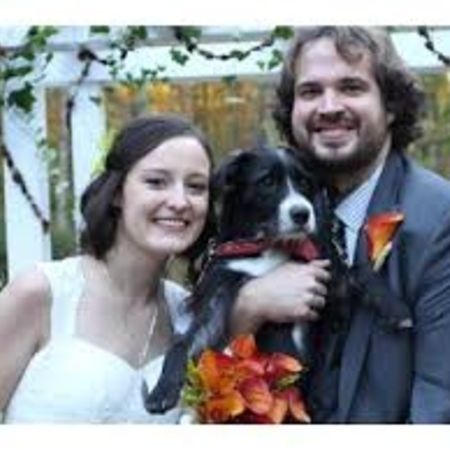 Ashley worked with Jay in movies, and documentaries like Through the Glass, American Saga, Beautiful Something, where Ashley was the actress and Jay was the cinematographer. Similarly, the former Wasley pair were also together in Ghost Adventures, where Ashley belonged to Jay's crew. Ashley looked over Jay's electrical and photo department.
What established this beautiful relationship was when Jay met Ashley at a party event in New York. But after dating for a substantial amount of time, Jay wedded Ashley on October 11, 2012.
Divorce
Unfortunately, the risky nature of their work axed Ashley and Jay's marriage. It is not sure when Jay divorced Ashley, but the two are no longer together as of 2021. The problem came to life during a studio set incident when a spirit took over Ashley's body and caused all sorts of issues.
During an investigation in Goatman's Bridge, Ashley was also present at the location as their still-life photographer. It was then when Ashley expressed anger and weird emotion all of a sudden. For no reason, Ashley attacked Zak and ran deep into the woods, getting herself injured on the leg and slamming her head on the tree branch.
Reports suggest that Ashley was never the same since then and decided to leave this moment of her life in the past. Unfortunately, Ashley walked a separate route from Jay, along with parting ways with the crew and the show. A similar kind of incident also broke former cast member Aaron Goodwin's marriage.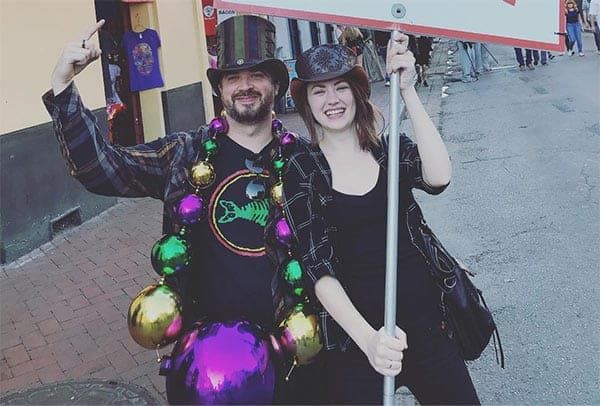 Nevertheless, Jay and Ashley have since filed for a divorce and are never seen with one another. During the time of their marriage, Jay did not share any child with Ashley. On the other hand, Jay has moved on from Ashley and has a new girlfriend named Morgan Cassiani.
Movies and TV Shows
Jay Wasley is not a new face in the movie industry. For years, Jay has spent directing cinematic effects and directing audio for various movies. So far, Jay Wasley has worked in films like Atitlan in Bloom, Changing the Game, Men's Affair, Take Me Home, Standing Ovation, and many others.
Other than filmmaking, Jay is also a music expert who can play different instruments. Jay has worked as an audio engineer for several documentaries and television shows.
View this post on Instagram
Finally, Jay came to the aid of Ghost Adventures when they needed a talent like him. It turns out that Jay also had interests in paranormal activities at a young age throughout high school. But Jay never pursued this career path and focused on music instead.
At the moment, Jay directs cinematic actions of the show, but he also pitches ideas for the team members performing in various episodes.
Jay Wasley Net Worth
While Jay Wasley has not revealed the details of his net worth, reports assume that an experienced cinematographer and sound artist like Jay has accumulated a net worth of $1 million to $5 million as of 2021.