For years, people have been searching for lost souls around us, and Aaron Goodwin is one of those people. Since the beginning of 2008, the viewers of Ghost Adventures have taken up an interest in the show, and Aaron Goodwin is one of the beloved cast. Aaron is known for his camera setup abilities, and interaction with souls and Ghost Adventures made him prominent.
Apart from being a ghost hunter on tv, most fans are less aware of the paranormal incidents that have haunted his private life.
Aaron Goodwin Net Worth & Income Sources
Perhaps the excellent outcome of chasing ghosts on tv is Aaron's wealth. So far, the 45-year-old, Aaron Goodwin is the rightful owner of $2 million worth of assets.
View this post on Instagram
During the initial phase of his career, Aaron was a camera operator and worked in the Ultimate Fighting Championship (UFC). Furthermore, Aaron also worked as a cameraman for movies like Malevolence, Space Detective, and Crimps. Reports also suggest that Aaron worked as a camera expert for Ghost Adventures before becoming one of the show's casts.
Apart from TV works, Aaron has also launched an e-commerce website for his clothing business. Aaron has made a heft profit from his clothing line under the brand name Aaron Goodwin Collections. Lastly, Aaron is the proud author of his self-written book Art In The Sky, worth $30.
Aaron Goodwin Wife
If professions could hamper someone's love life, Aaron Goodwin's married life is one of the live examples of it. Fans of this ghost hunter are well aware of the incidents that went down in his life that disrupted his relationship with his wife.
First Wife
Aaron Goodwin had a happily married life with his ex-wife. During the first season premiere of Ghost Adventure, the fans got to know Aaron's date. Just a few months later, Aaron wedded his then-wife Sheena Goodwin.
While the famous tv personality indeed brought his wife to the limelight, there is no information on Sheena nor their love history. Reports have it that Sheena and Aaron's marriage lasted for nearly five years only. During their marriage, Aaron and Sheena did not bear any child.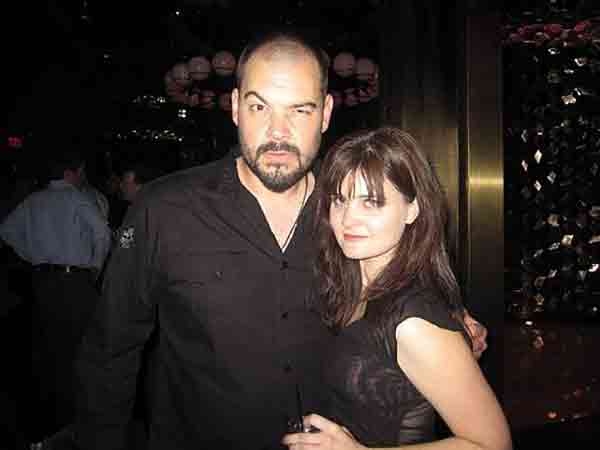 Divorce
But Aaron's first marriage took a toll due to the paranormal activities that began happening in his house. This started when Aaron and his crew visited a popular haunted location at Bobby Mackey's Music World. By the time Aaron had finished filming at this location and traveled to the next destination in Winchester Mystery House, Aaron became possessed by the ghost from Mackey's.
Reports say that the ghost that took over Aaron's body had manifested after it followed him to Winchester. Not only there, but the spirit followed Aaron in his home and caused all sorts of abnormal activities.
Sometimes the posters would come off the wall without touching them, or the toilet seat would stay upright. In a 2011 interview, Aaron revealed that Sheena suffered from nightmares whenever he left for work. Seeing his wife in despair, Aaron divorced Sheena to put her out of the mystery.
The good thing is that Aaron and Sheena remain to be good friends even after separation. In a Twitter post of 2012, Aaron shared a photo of him and his ex-wife spending time with each other.
Aaron Goodwin Fiance
Somewhere in 2018, rumors spread about Aaron dating a new woman years after his divorce. Aaron confirmed this rumor by announcing his newly-founded love on August 10, 2018. However, Aaron never let the fans know about her identity.
View this post on Instagram
Regardless, Aaron is dating a blonde woman whom he knew since a long time ago. In Aaron's words, the two were only friends, but as time passed, they realized their relationship was more than a friendship.
In 2019, Aaron called for an engagement with this woman and shared this good news as an Instagram post on October 29, 2019. The star of Ghost Adventures proposed to his fiance by wearing her a black halo ring. The now Goodwin couple had plans for a wedding in Disneyland, but the Covid19 outbreak spoiled the plans.
Movies & TV Shows
Aaron Goodwin has been around the TV industry since the onset of Ghost Adventures. The show is still running in its 17th season, and many haunted houses are yet to be studied.
Before then, Aaron was in the movie industry not as an actor but as a cameraman and set operator. IMDb lists Aaron's involvement in movies like Malevolence in 2004, Crimps in 2011, and Space Detective in 2017.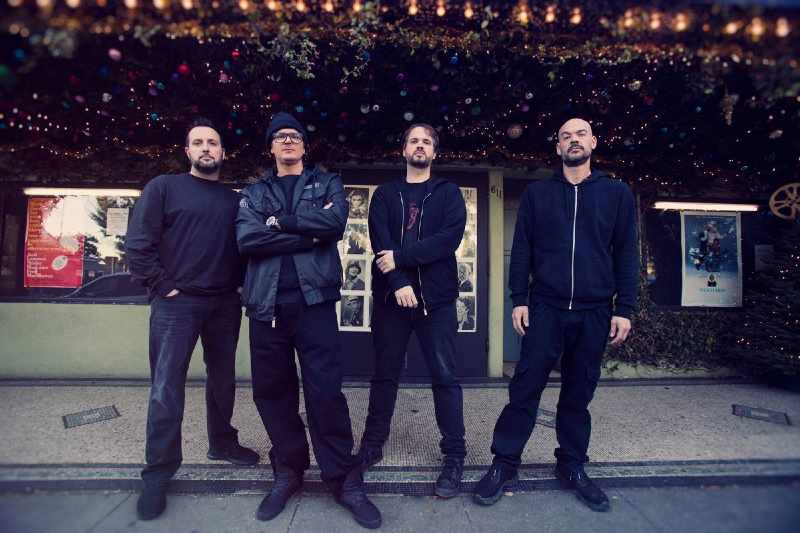 Social Media Activities
Aaron Goodwin is preset in Instagram as @aarongoodwin with nearly 630k followers. Similarly, he has 650k admirers on Twitter. Aaron Goodwin continues to haunt his fans with spooky and twisted posts related to ghosts. Other than boasting about his work, Aaron also promotes his apparel online.